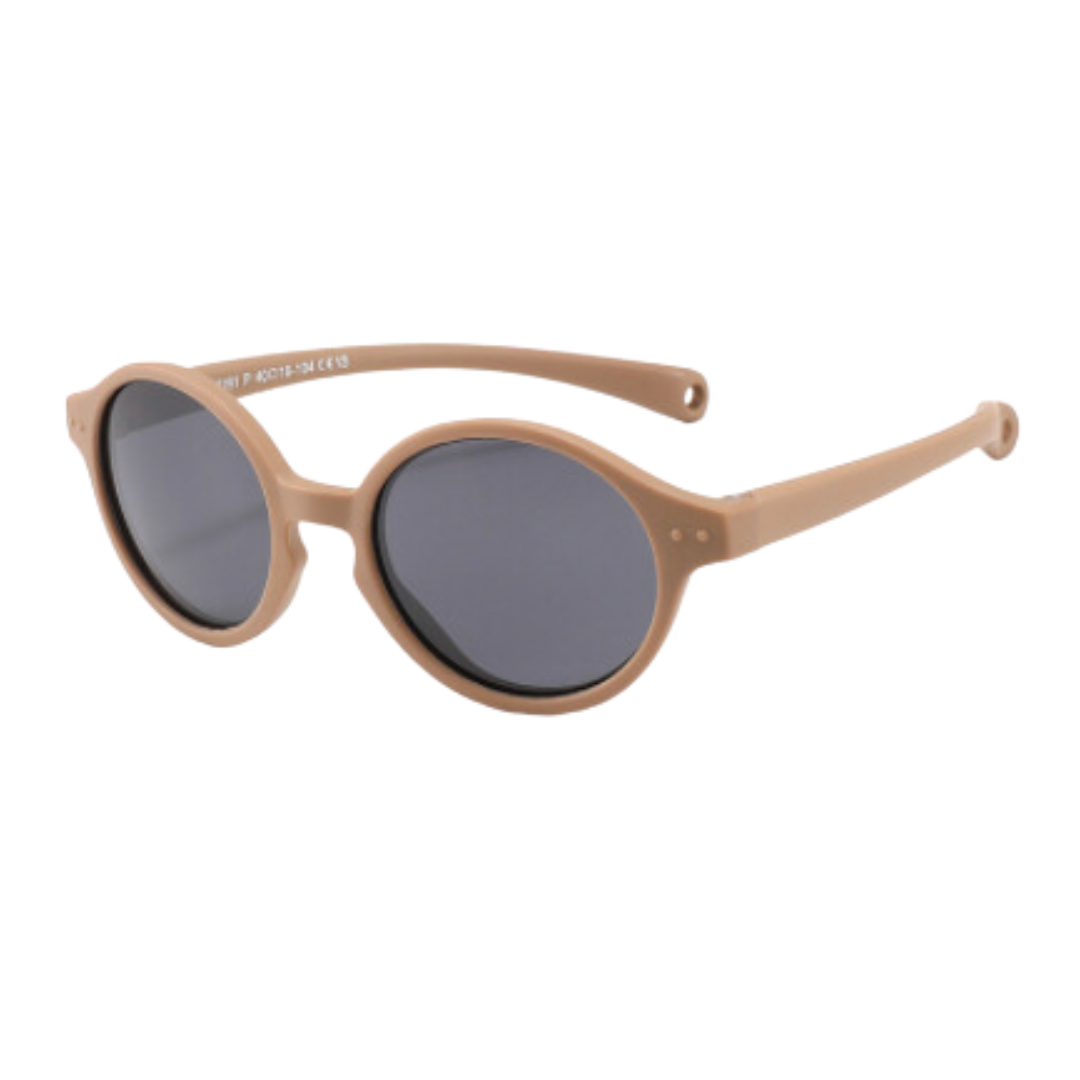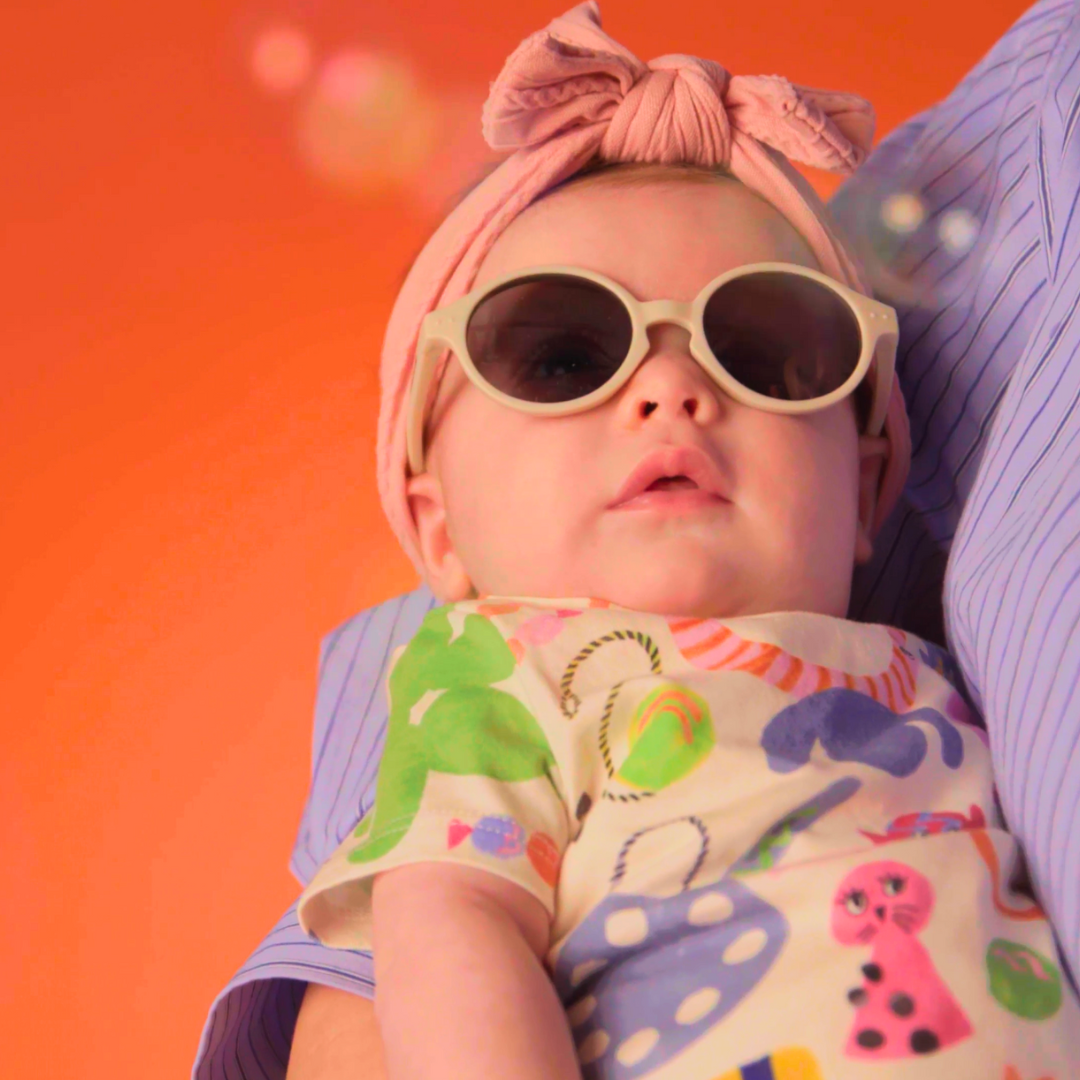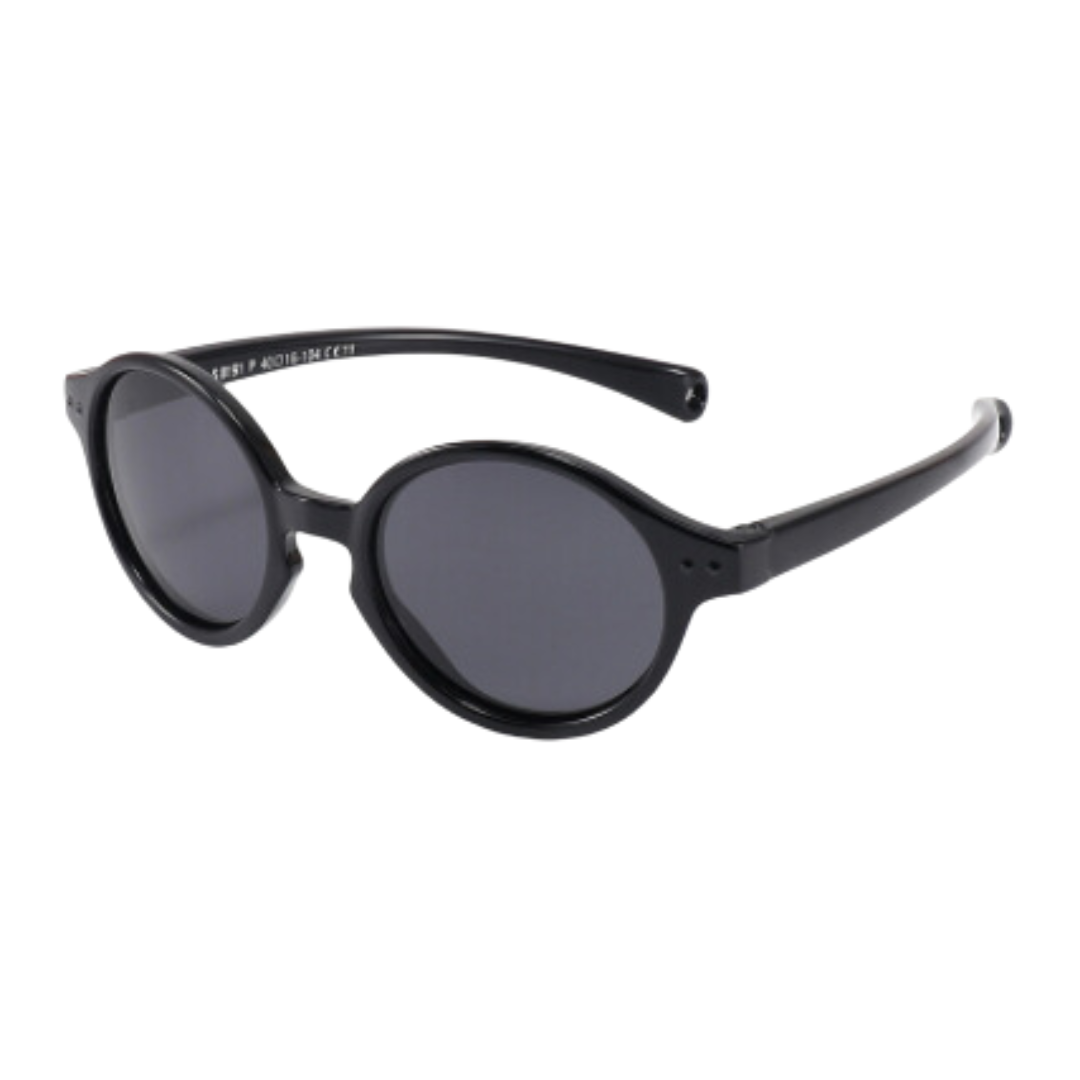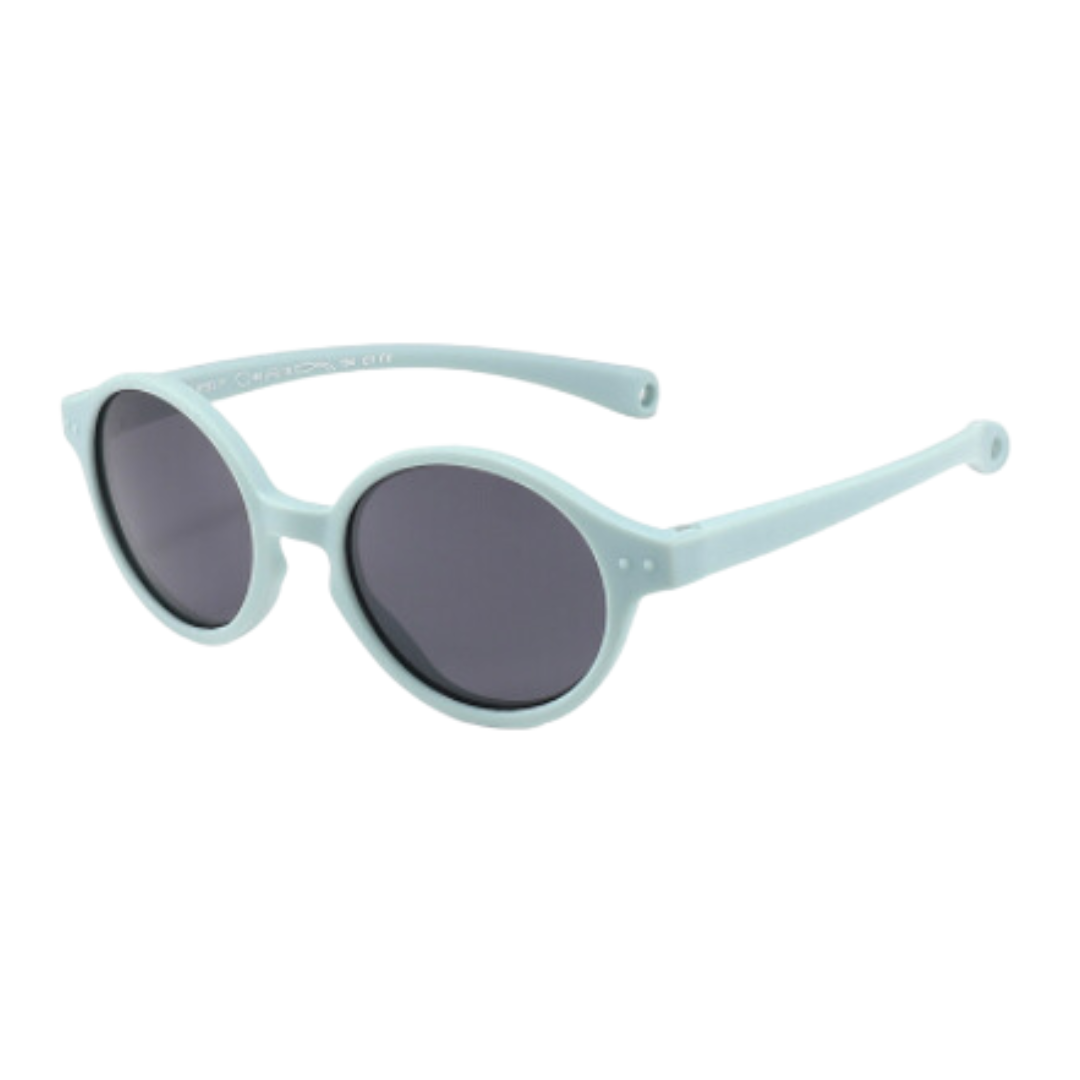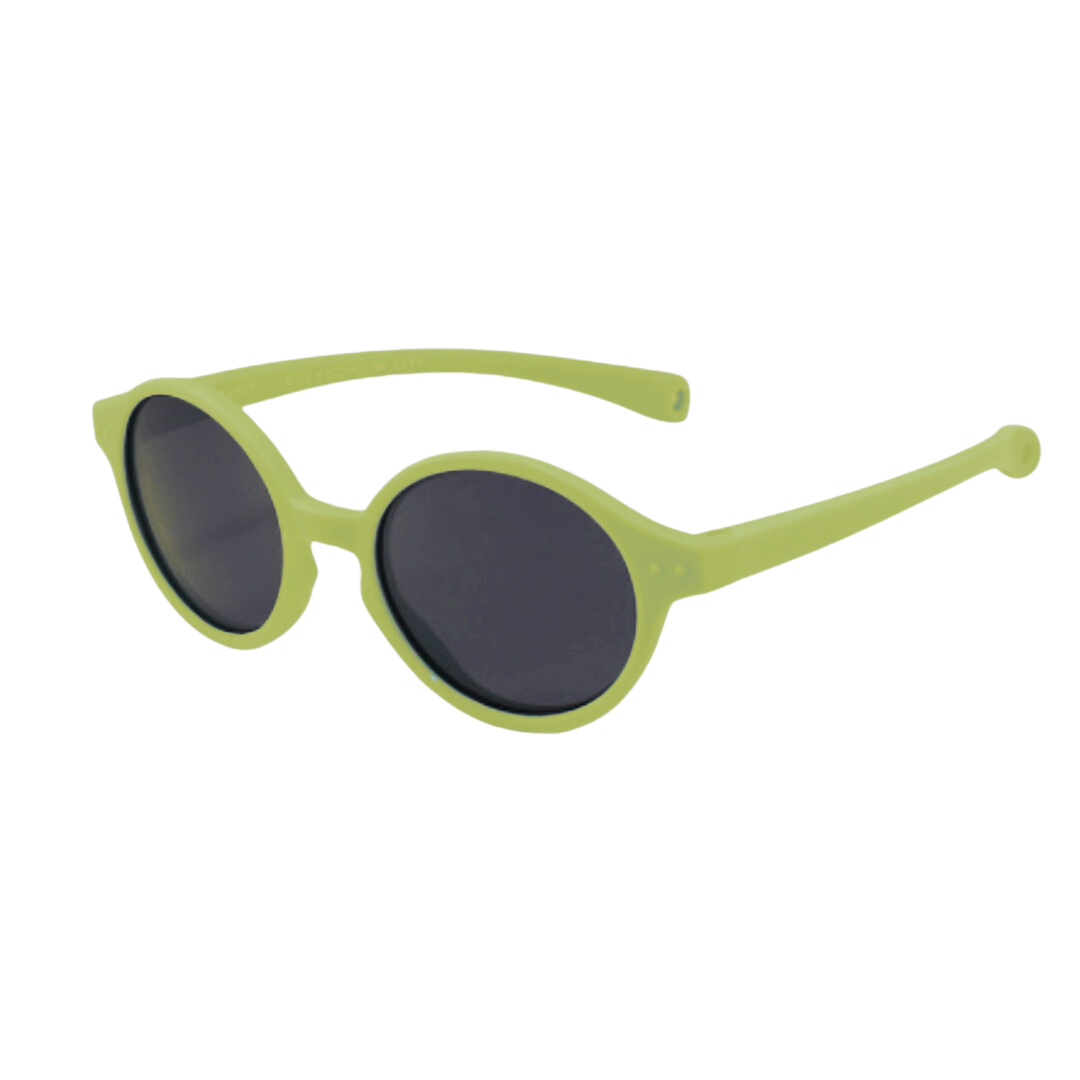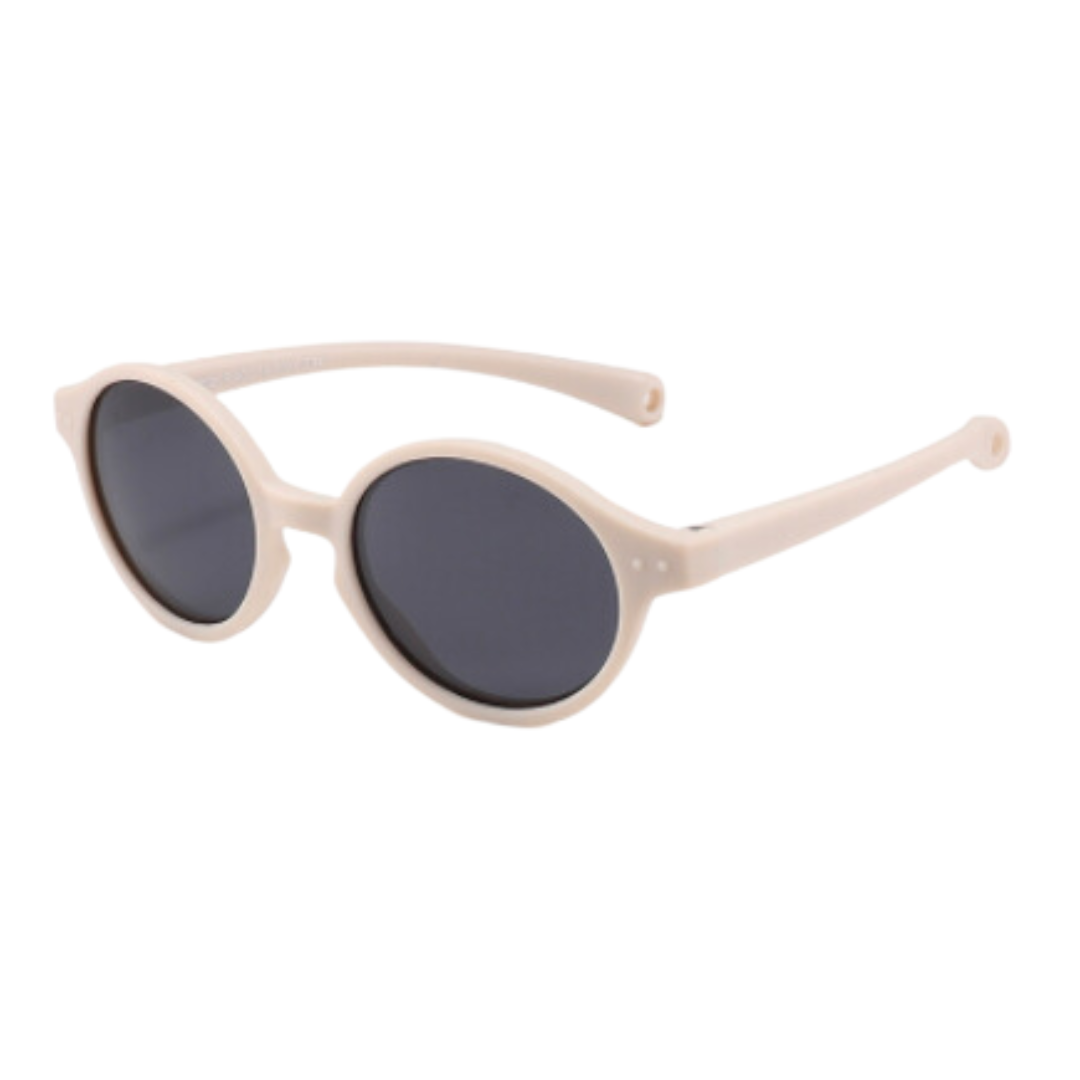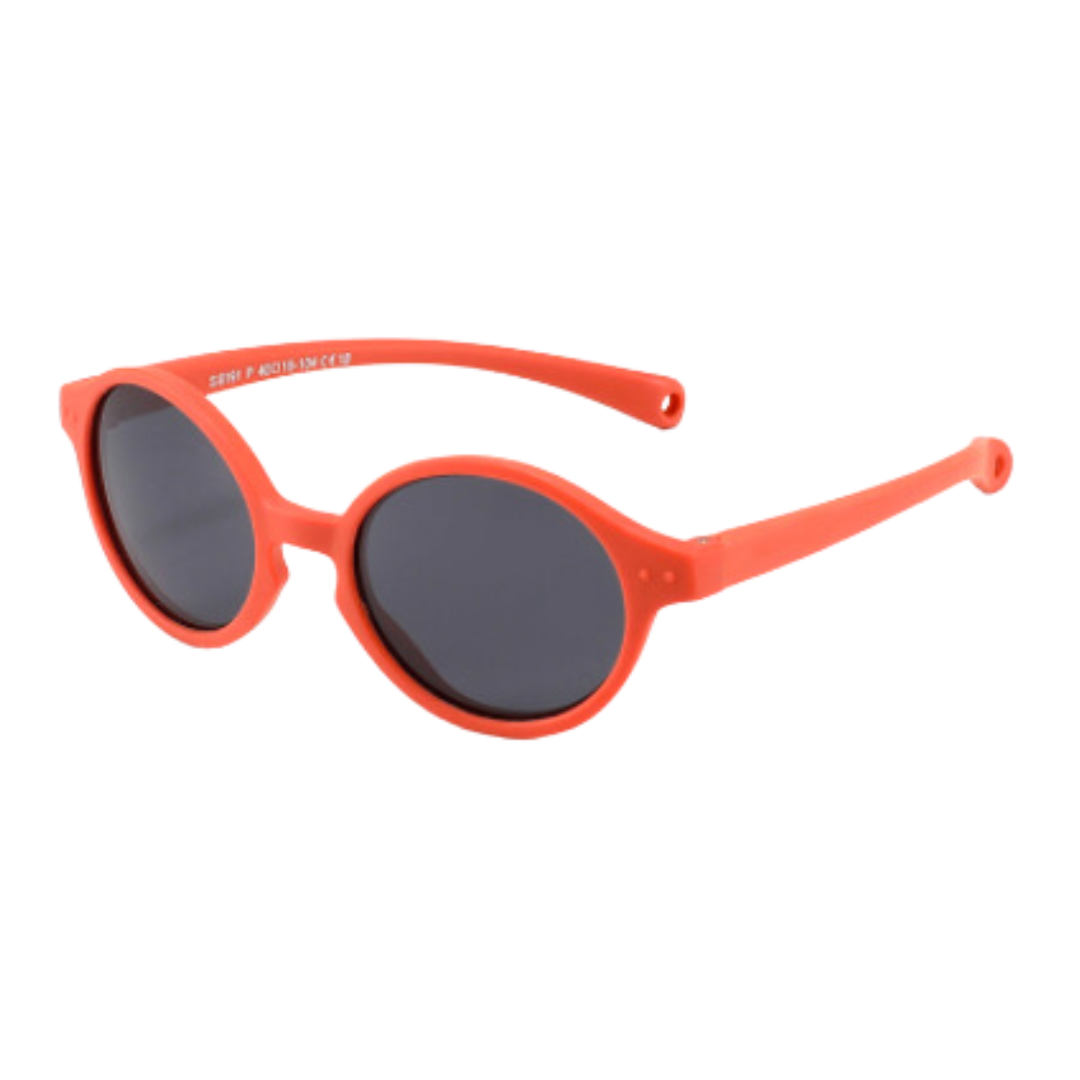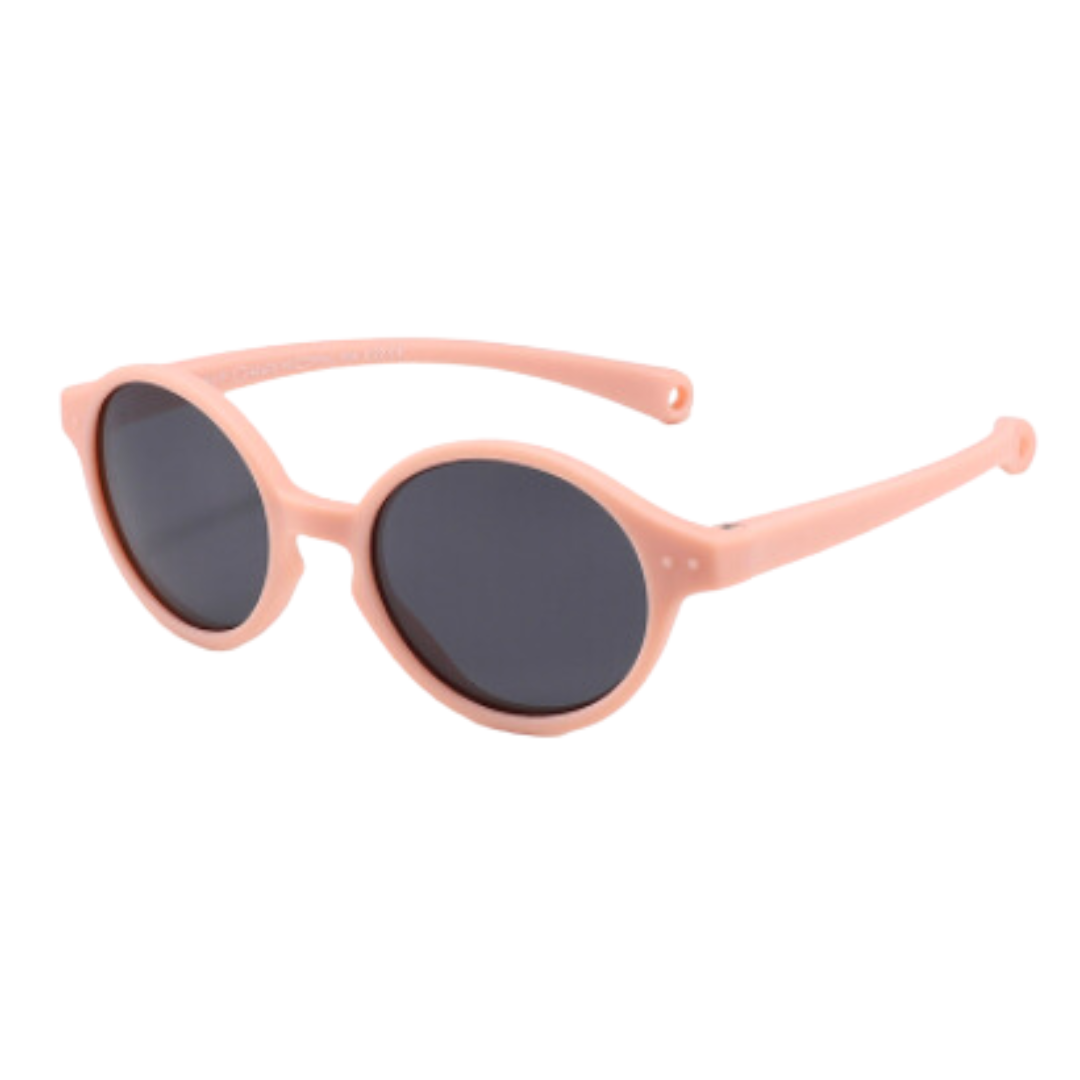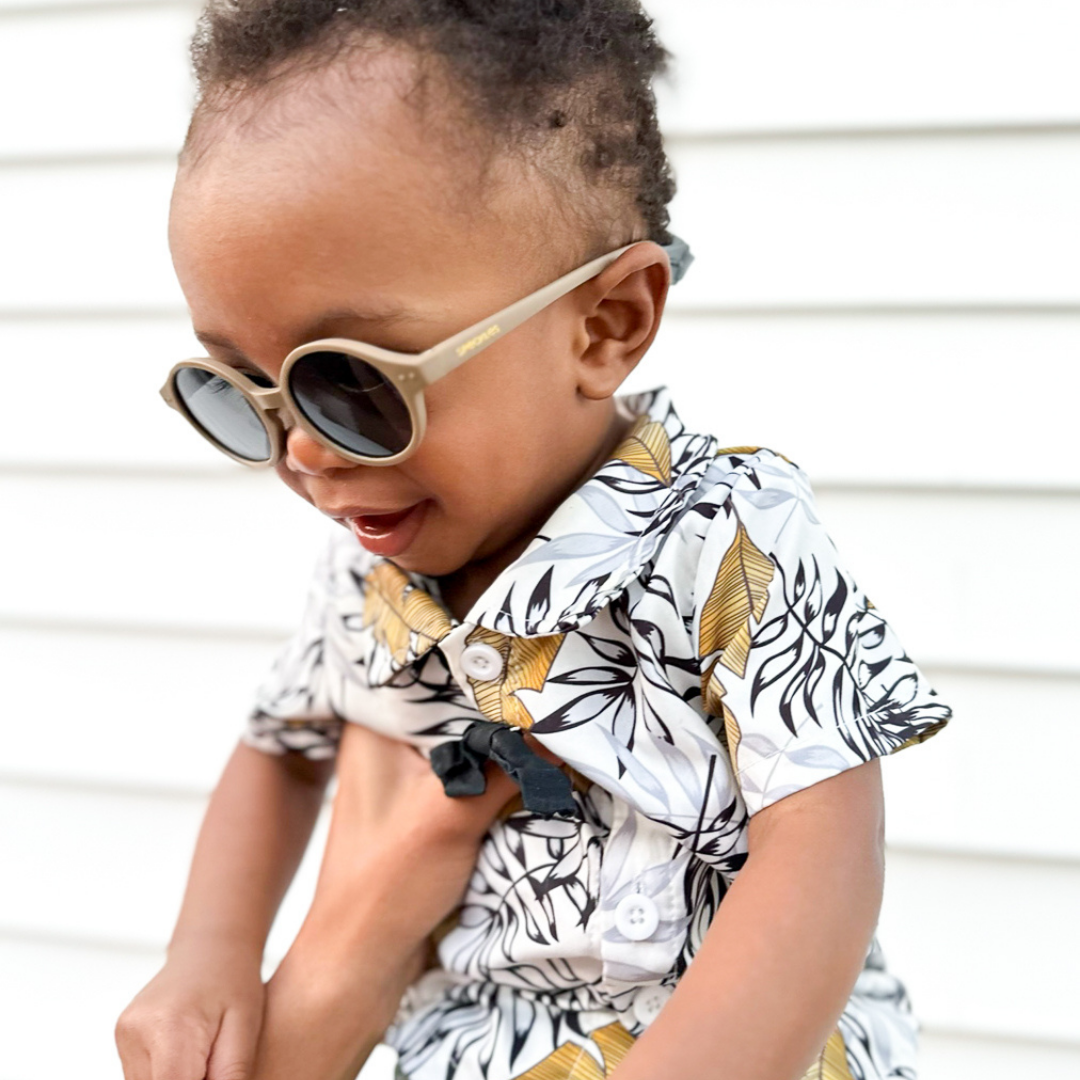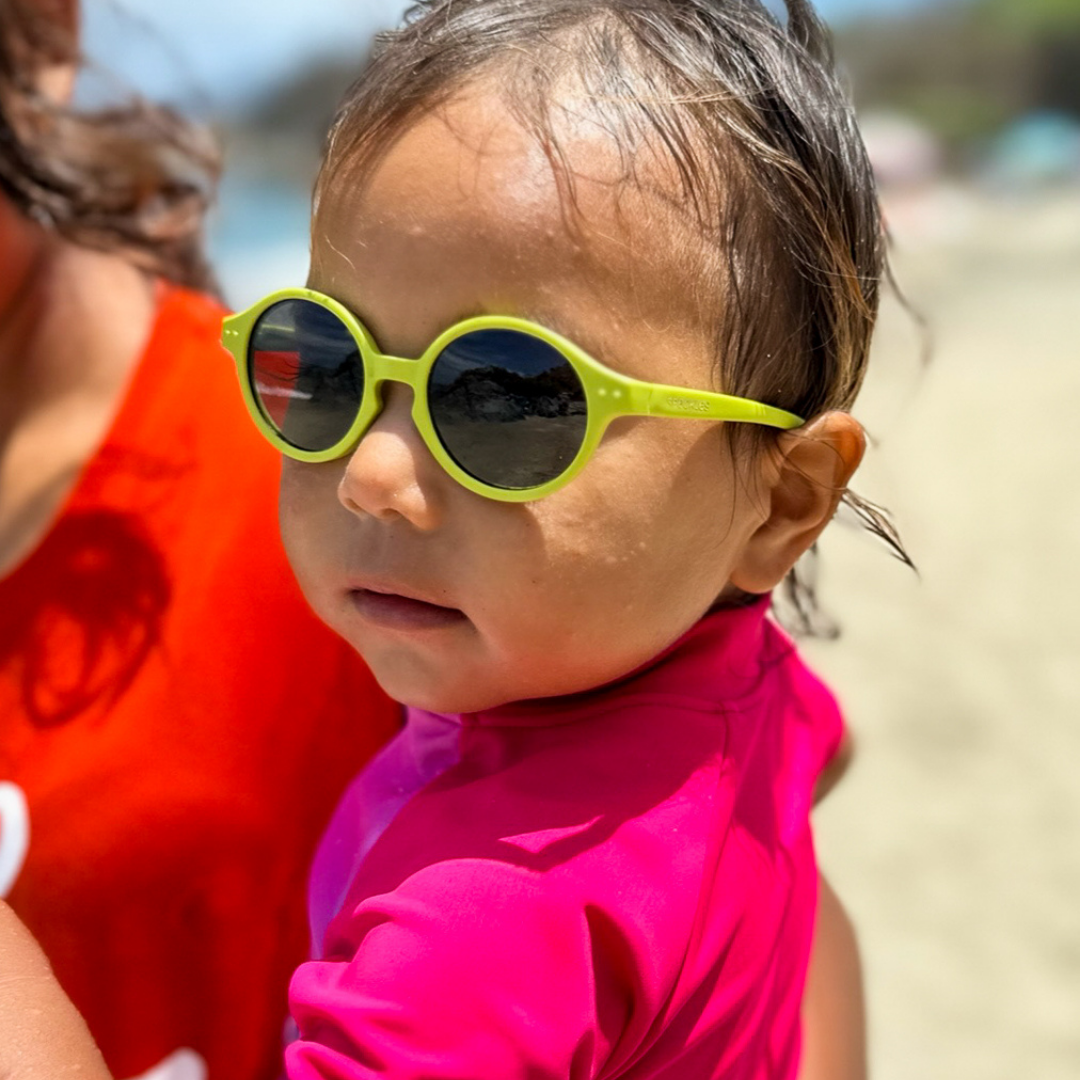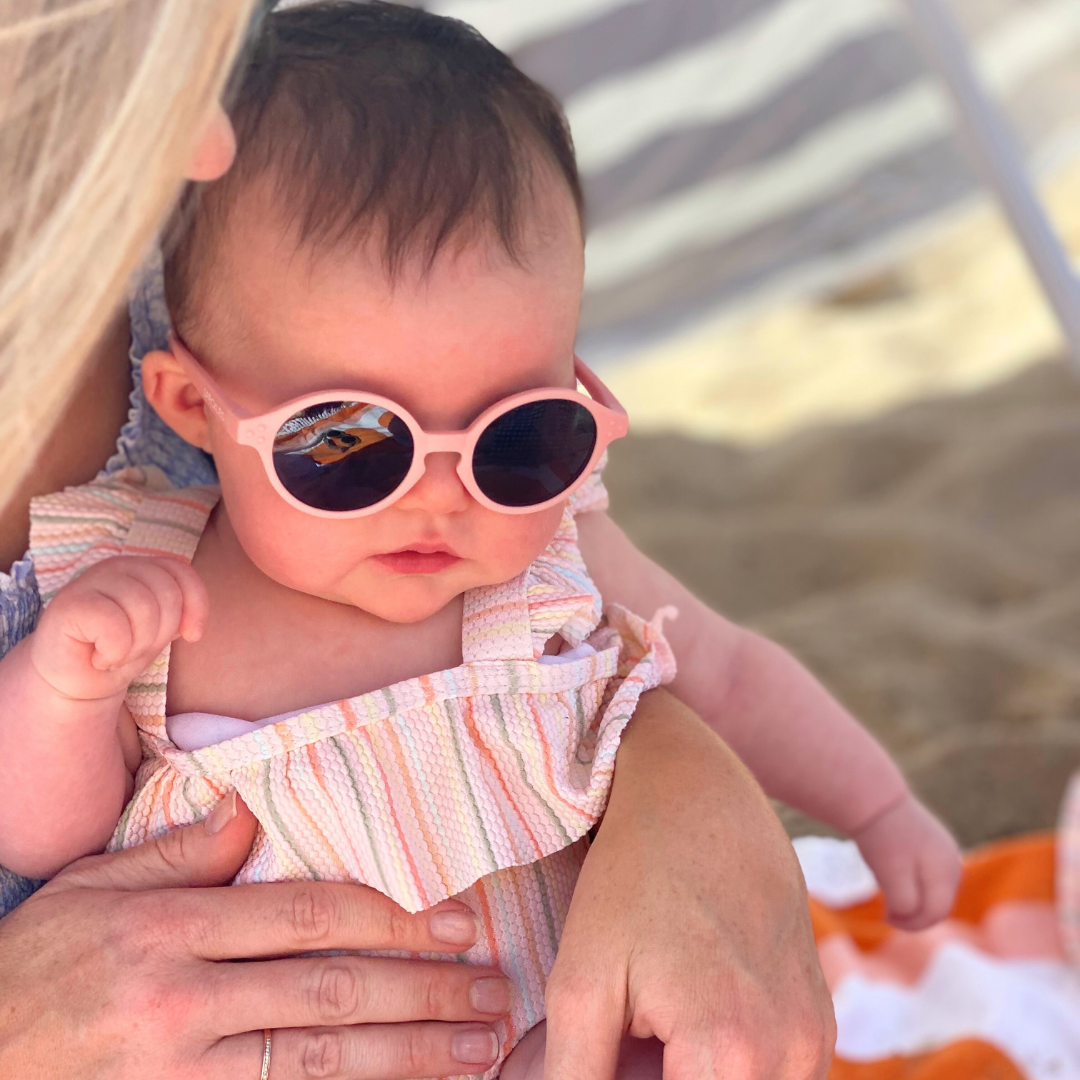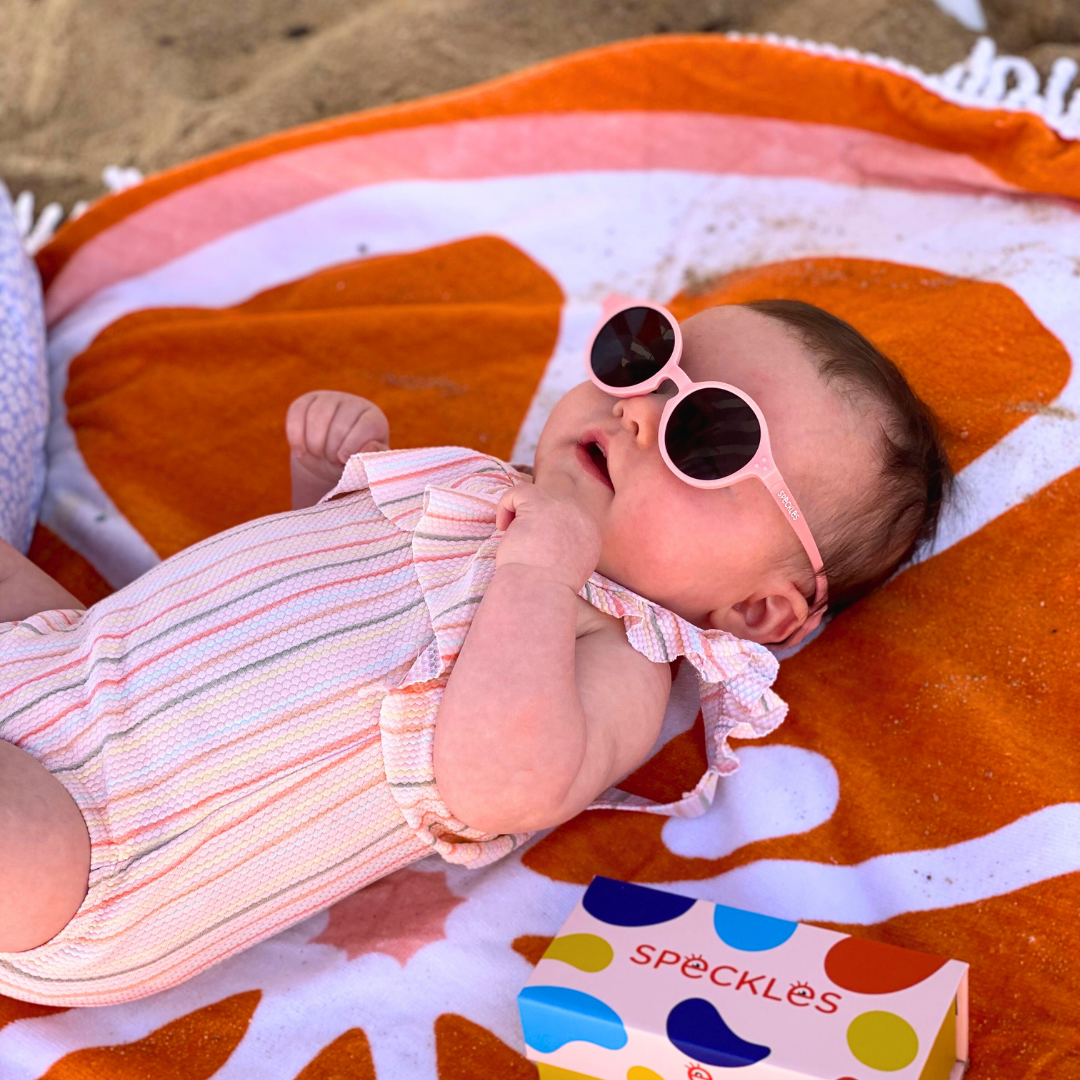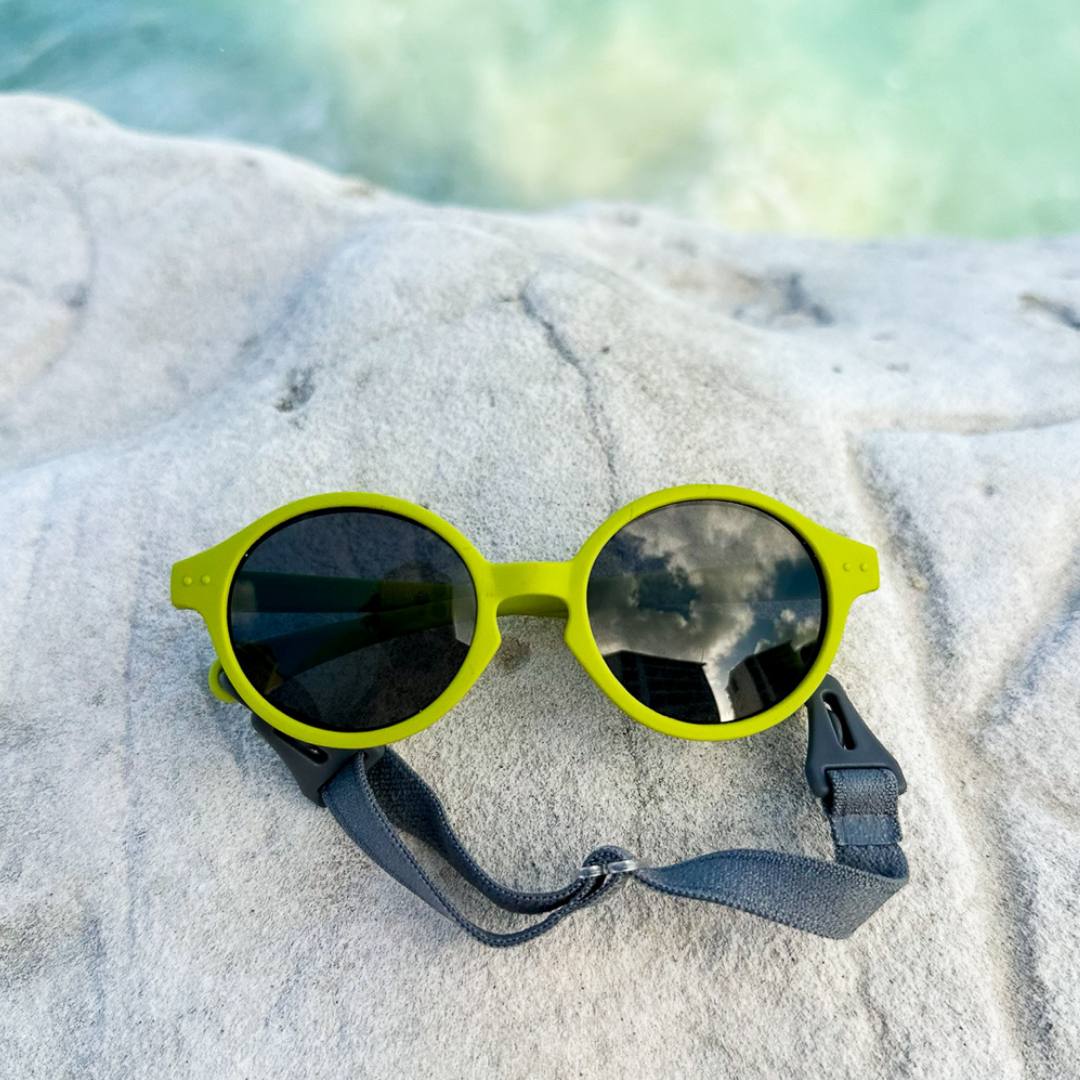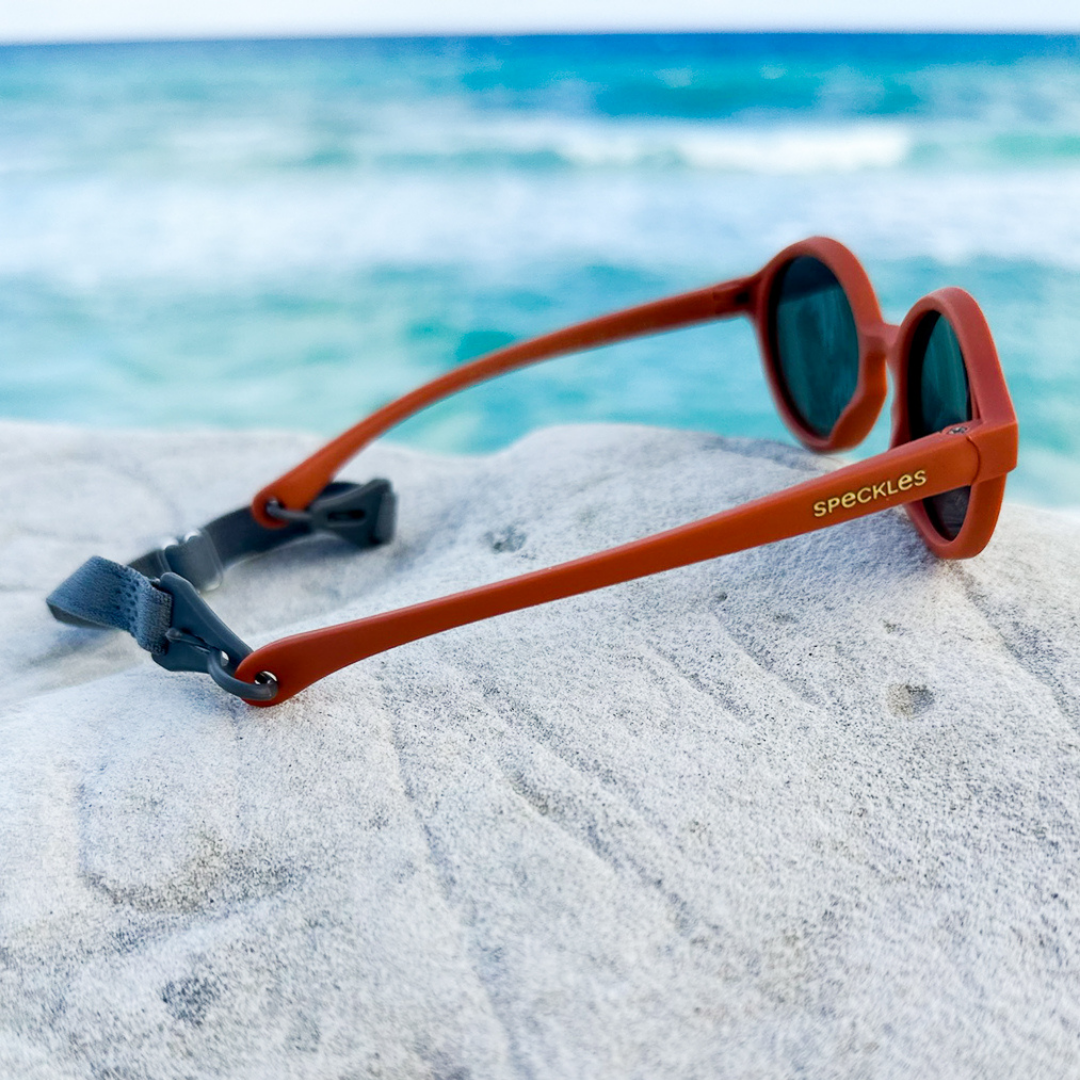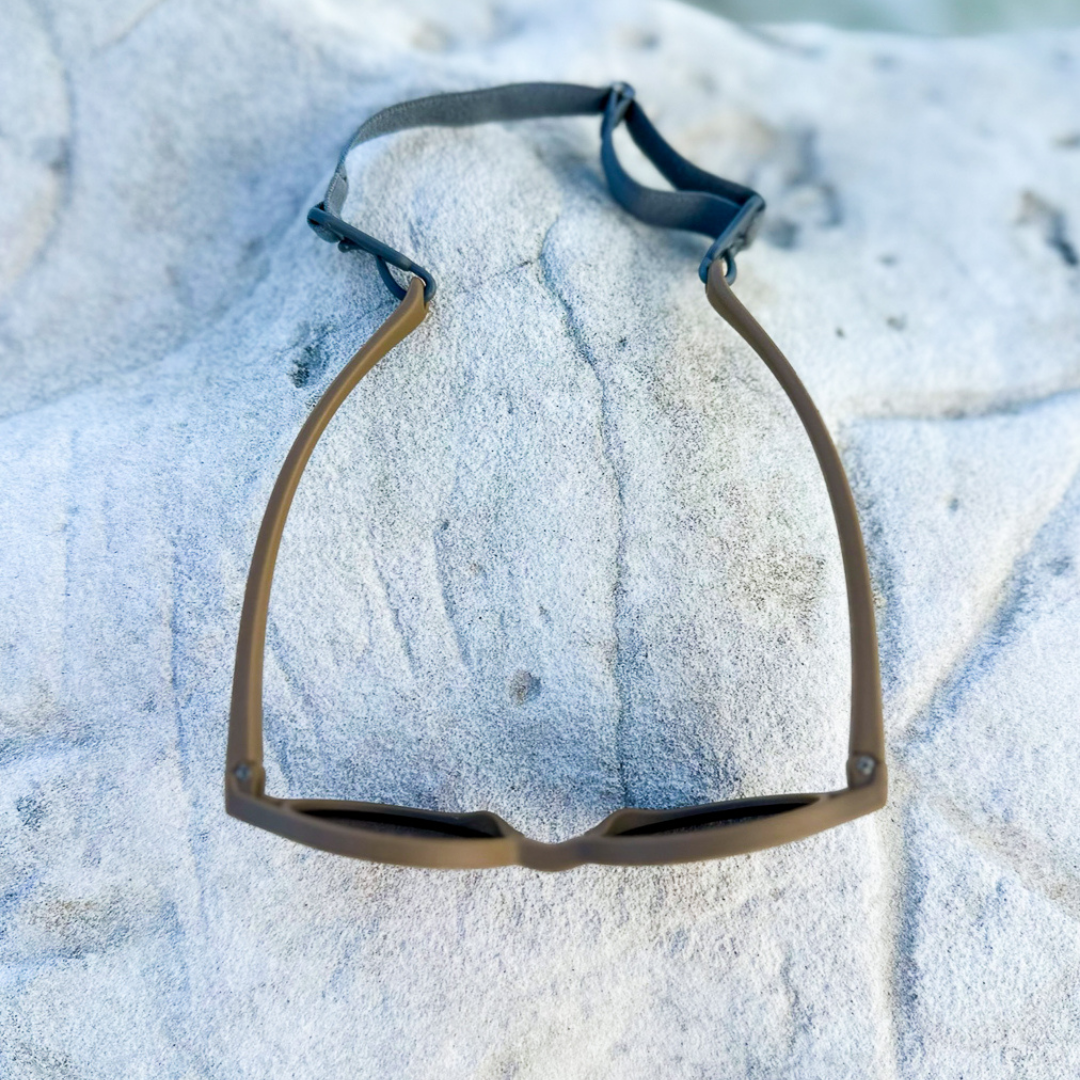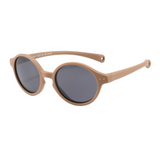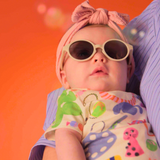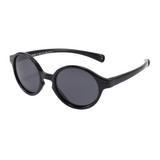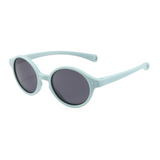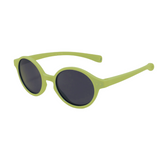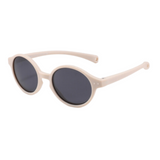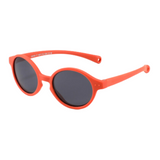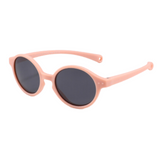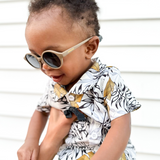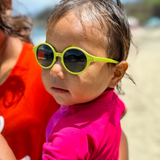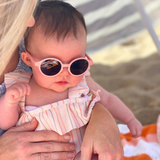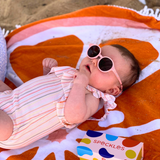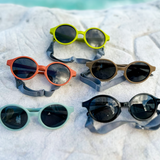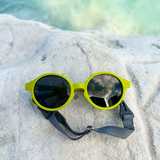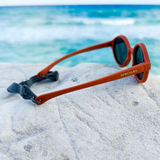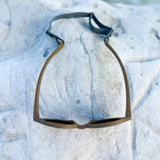 Our Tiny shades were designed to keep your baby's eyes protected in style. 
They are suitable for babies aged 3- 24 months, which makes them a great gift idea for a new bub! They offer full protection from harmful UV damage with 100% UVA/UVB protection lenses and a large lens size, designed to protect the delicate skin around the eye. Their lenses are also polarised, helping with glare protection in any light setting.

Tiny's frames are made from a soft and bendy material, making them kid-proof, even for the most adventurous little hands. They are also made from hypoallergenic and latex-free materials that are suitable for sensitive skin.
Includes an adjustable strap, lens cloth and lens bag in a Speckles glasses box as well as a 12-month kid-proof warranty for lost or broken shades - we get it, kids will be kids!
Suitable for ages -
Available in 5 stylish colours:  Brown, Beige, Peach, Black and Cloudy Blue

Designed in Melbourne, Australia by our in-house Orthoptist with over 10 years of experience in the ophthalmic field.
I spy with my little eyes
I spy with my little eyes
I spy with my little eyes
I spy with my little eyes
I spy with my little eyes
I spy with my little eyes
I spy with my little eyes